The Agency for Foreign Investments and Export Promotion is taking part in this year's textile and leather fair 2022 with its own national stand, http://www.expocity.al which was held in Tirana, Albania. Eight textile companies from the country and clothing manufacturers had the opportunity at the two-day event to have B2B meetings with representatives of companies from countries in the region, and participants of the fair.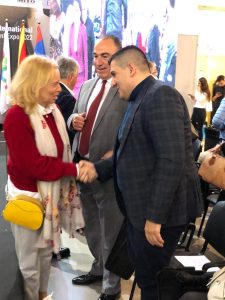 Our long-time partners Textile Cluster – TTA and SIPPO also took part in the fair.
The Director of the Agency, Bekim Emini, in his address at the ceremonial opening of the fair, highlighted the opportunities that the state offers with special emphasis on the textile industry, which is the second largest sector, with total exports of more than 490 million euros in 2021. Of particular importance is the cooperation and mutual assistance between the countries in the region for the growth and development of the economies of the countries.