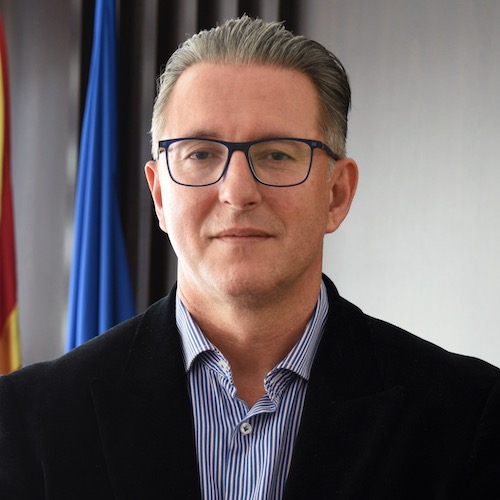 Welcome to Invest in North Macedonia
Dear Investors,
Thank you for taking the time to consider North Macedonia as your business destination. Invest North Macedonia is an official Government investment and export promotion agency responsible for attracting foreign investments and supporting the export promotion of the Republic of North Macedonia. Our mission is to encourage and support new foreign direct investments in the country, establish and enhance business cooperation with local suppliers and promote the export potential of local companies to foreign markets.
We offer a dynamic structure ready to guide you throughout the decision–making process by providing professional and timely service. To meet potential investors' needs, we provide general and industry-related information, arrange appropriate itineraries for companies' business visits to North Macedonia and closely collaborate with governmental authorities to enable fast start-up operations.
The Government of the Republic of North Macedonia is committed to economic growth and development in the country. To this end, measures have been created to support the economy, whose main purpose is to stimulate investment, and technological development and increase the competitiveness of Macedonian companies. The Law on Financial Support to Investments regulates the types, amount, conditions, manner, and procedure for granting financial support to investments of business entities that will invest in the Republic of North Macedonia.
If a business requires finding suitable local partners, we will guide you through the process and make sure that an open exploratory dialogue will take place. Our aftercare team will assist by mediating on your behalf with local authorities and the Government to support your expansion or reinvestment plans, provide assistance in obtaining required permits and be at your disposal to ensure the continued success of your business venture in North Macedonia.
Please get in contact with our team to schedule and coordinate your visit. Meeting your business requirements is our primary goal!
Kind regards,
Gazmend ABDIJA, Director