At the world's largest event for safety and health at work, the "A + A" Fair six domestic companies in the textile industry to deepen their export activities will be supported by Invest North Macedonia.
At the 54m2 national stand under the Invest Invest Macedonia brand 6 domestic companies will present themselves at the 38th A + A SAFETY AND HEALTH EXPO held in Dusseldorf, Germany.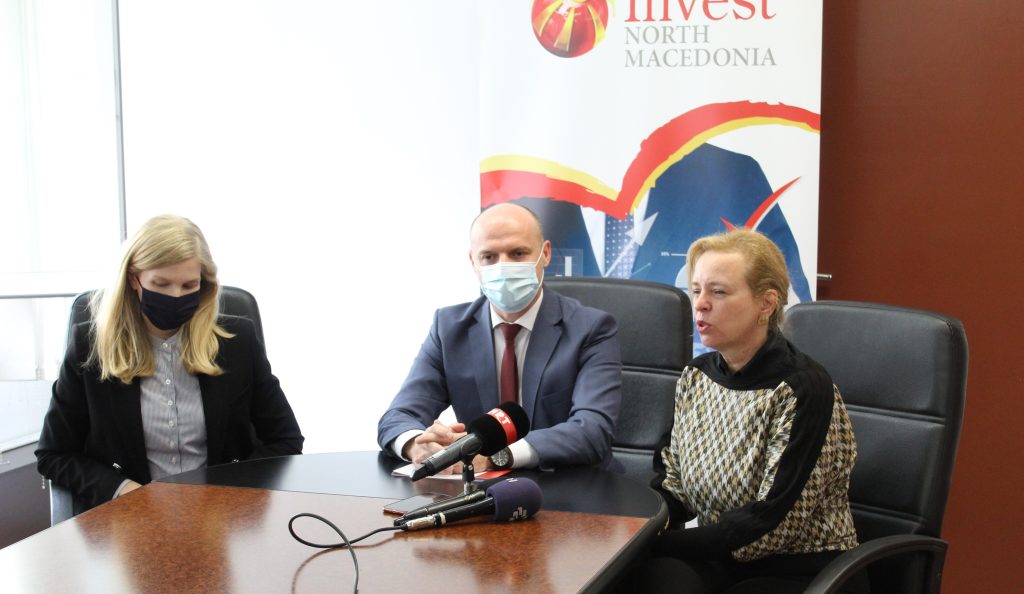 "Due to the pandemic Invest North Macedonia is fully focused on supporting Macedonian companies to increase their investments in order to increase competitiveness, and thus to preserve and increase their exports.
The textile sector has 36,000 employees which make up ¼ of all employees in production and participates in the total GDP with 2.4%. Given that most of the production is focused on the loan system, the potential for development of this sector is really great.
The companies that will take part in the national stand are: Zlatex, Eurosolid and Textile Solution from Skopje , Albatros and Lars from Stip and the Ohrid company Euro Jeans.
This is a great opportunity for these six textile companies to present their products to thousands of companies and visitors, which would deepen their export values in the German market and beyond, and thus increase the orders and production of these and other textile companies in our country.
On this occasion I would like to thank you for the selfless support and cooperation of the Swiss Program for Export Support (SIPPO) which is our longtime partner in the development of our services in export promotion, as well as Trade Textile Association – Textile Cluster, without whose help this event would not have been possible "said at today's press conference the director of the Agency Dejan Pavleski.
A + A SAFETY AND HEALTH EXPO "has 10 exhibition centers covering an area of 78,000 square meters. 2121 companies from 63 countries and more than 73,000 professional visitors are participating in this exhibition.
Read more:https://bit.ly/3vA5fed