Visitors to one of the leading fairs for safety and health at work from today to October 29 will have the opportunity to visit the national stand under the brand Invest North Macedonia.
The exhibition space of 54m2, provided by the Agency, presents domestic products of six Macedonian textile companies at the 38th A + A SAFETY AND HEALTH EXPO held in Dusseldorf, Germany.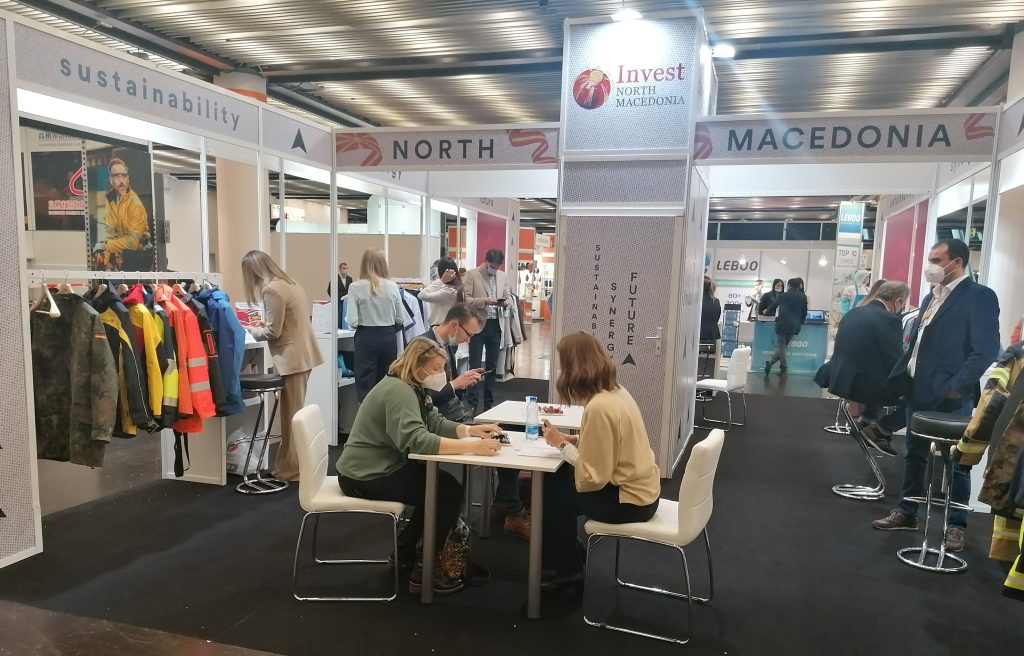 The companies Zlatex, Eurosolid and Textile Solution from Skopje, Albatros and Lars from Stip and the Ohrid company Evro Jeans have been selected on a public call, with pre-determined criteria for participation and selection.
The first day of the fair passes with a visit of a large number of interested buyers and successful meetings have been held from which future cooperation is expected. Representatives of domestic companies are pleased with the attendance at the national stand and it can be concluded that the interest of foreign buyers is turned to European manufacturers, due to improving the competitive position of Macedonian manufacturers in relation to Asia.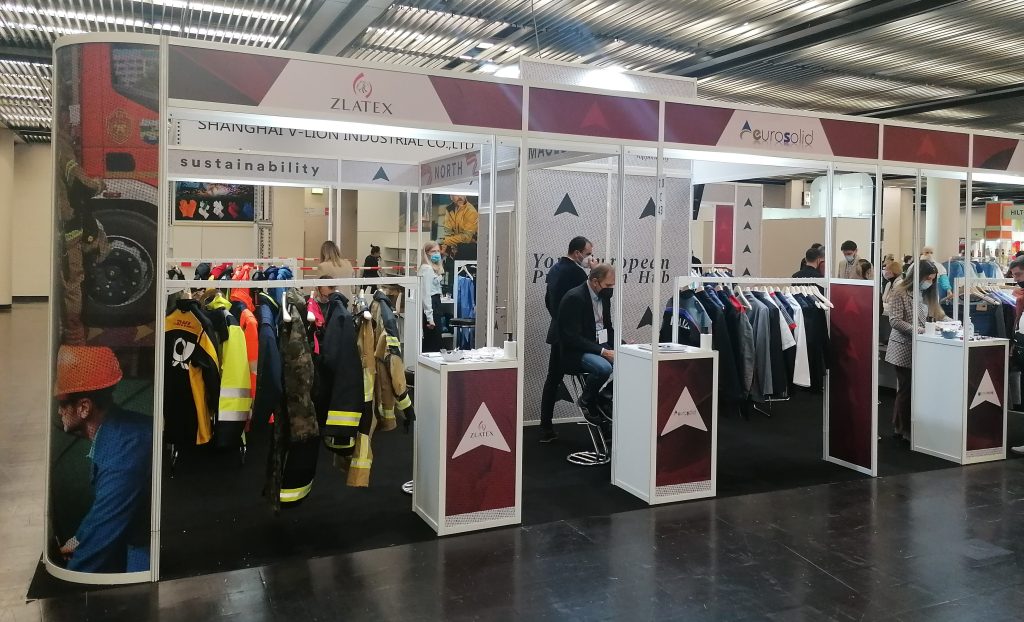 A + A visitors have the opportunity to see the future of occupational safety and gain full insight into new industry trends.
The participation in the fair is organized by Invest North Macedonia and supported by SIPPO – Swiss Program for Export Support and the Textile Trade Association – Textile Cluster.
The A + A fair is expected to be visited by 73,507 visitors, this year it has 2,121 exhibitors, 49% of which are from Germany, and the remaining 51% are from other countries, including companies outside Europe. According to the estimates of the organizers, 71% of the visitors have the greatest interest in personal protective clothing and equipment.
For more information please visit:https://bit.ly/3nxZCJT