Trade in goods during the first quarter of 2021 was higher than the pre-pandemic level, according to UNCTAD's Global Trade Update released on 19 May.
The report forecasts that trade will continue growing in 2021, with the growth expected to remain strong in the second half of the year.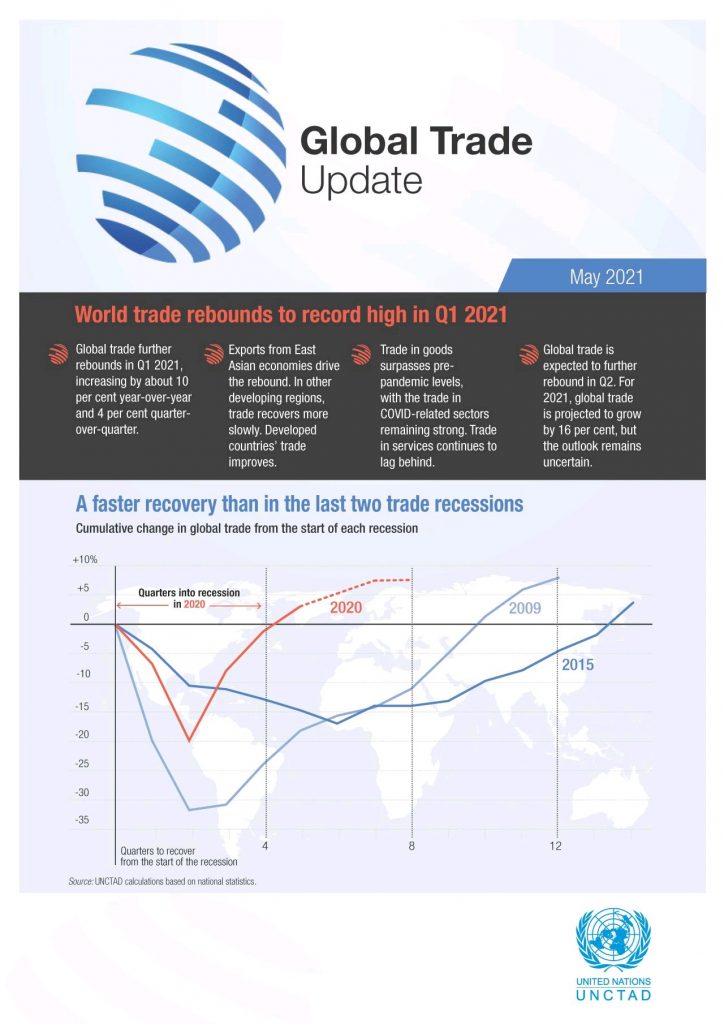 "Trade growth is expected to remain stronger for East Asia and developed countries, while still lagging for many other countries," the report says.
The overall forecast for 2021 indicates an increase of about 16% from the lowest point of 2020 (19% for goods and 8% for services).
The value of global trade in goods and services is forecast to reach $6.6 trillion in Q2 2021, equivalent to a year-over-year increase of about 31% relative to the lowest point of 2020 and of about 3% relative to the pre-pandemic levels of 2019.