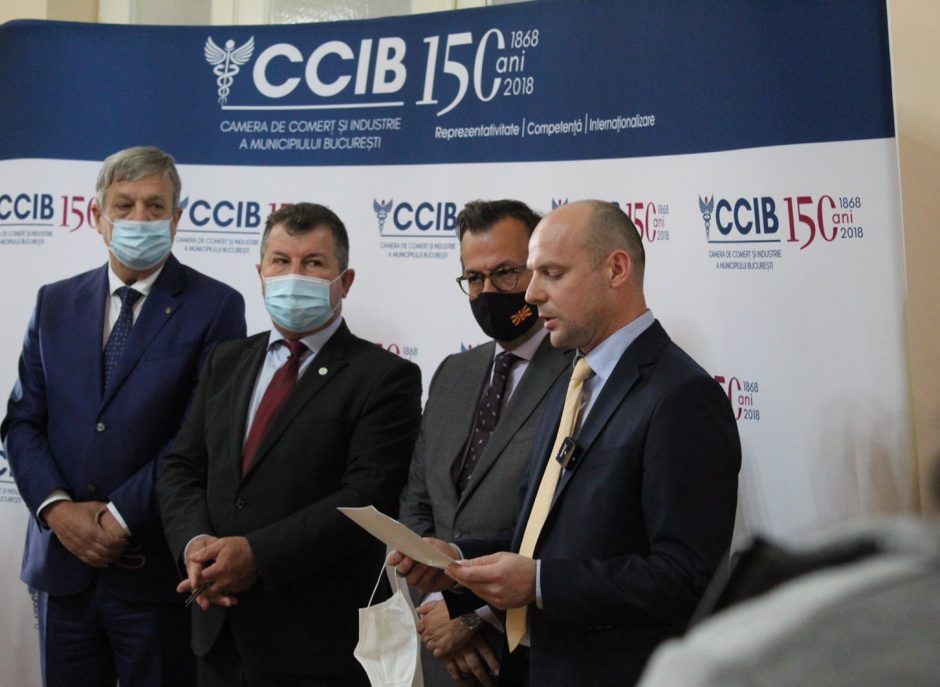 15/06/2021
Sports diplomacy: Promotion of public diplomacy, trade and economic cooperation between North Macedonia and Romania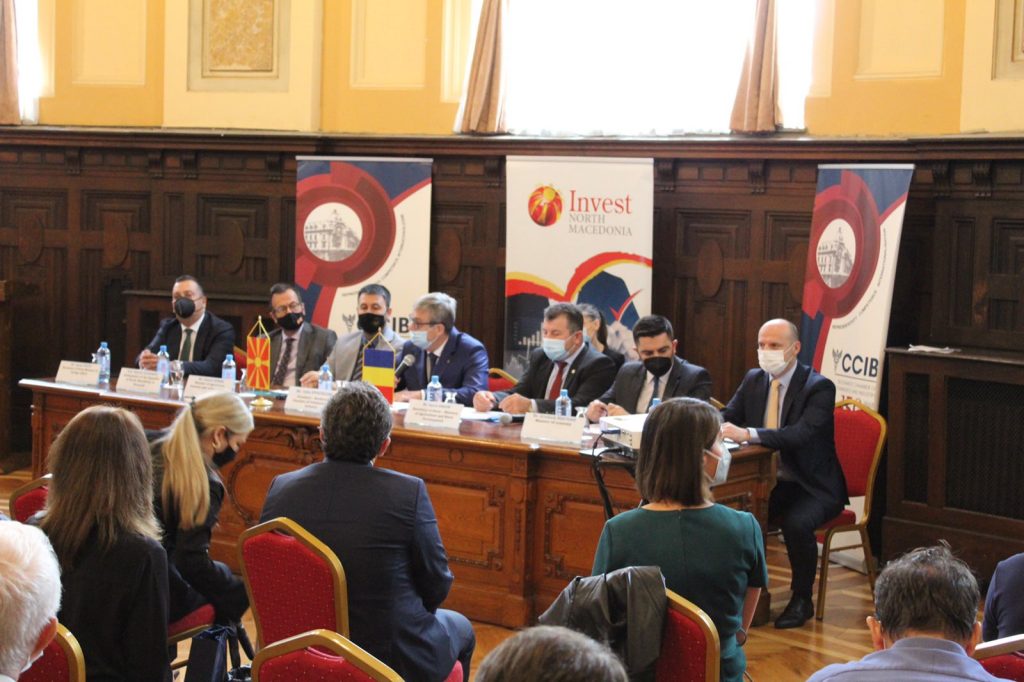 At the Bucharest Chamber of Commerce, as the host of the event for promotion of public diplomacy, trade and economic cooperation between the countries, before the "opening" of the "Macedonian Products Week", the director of Invest North Macedonia, Dejan Pavleski, presented Macedonian business climate and export potentials to Romanian businessmen.
The present businessmen were acquainted with the benefits available to investors, export support as well as the conditions for trade cooperation.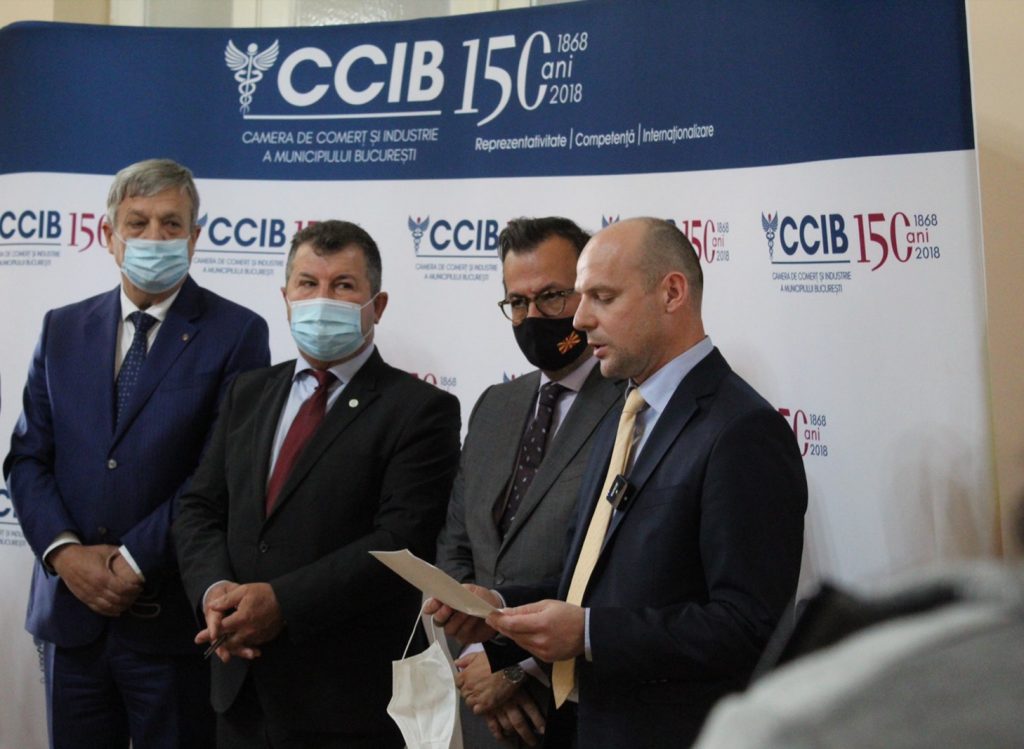 "Traditionally good relations and friendly relations between the two countries and peoples should be an incentive to increase the overall trade exchange, create opportunities for mutual investments and cooperation of companies to be included in their value chains," Pavleski said at the end of his address.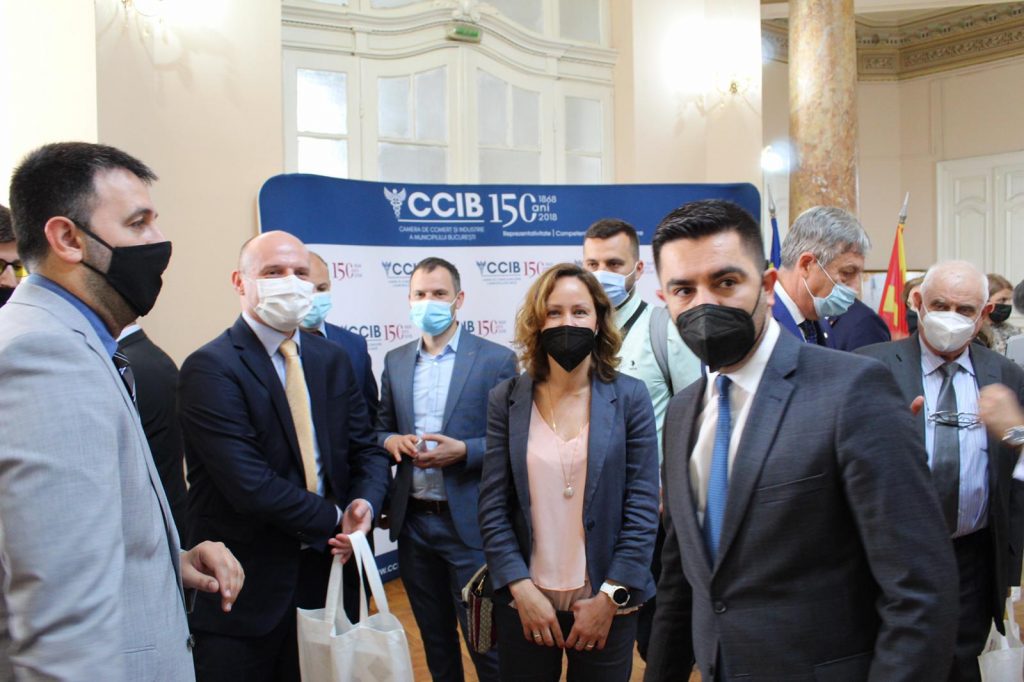 After the business presentations, the President of the Bucharest Chamber of Commerce Iuliu Stocklosa, in the presence of the Minister of Economy Kreshnik Bekteshi and the Minister of Agriculture Arianit Hoxha, as well as the businessmen from both countries, opened the "Macedonian Products Week". Several Macedonian companies are present with stands with their own brands from the food, dairy, confectionery and wine industries. The products will be available for tasting to interested visitors at the event which will last until 18thJune.
The events are organized within the framework of "sports diplomacy" and the participation of our national team in the European Football Championship, at the initiative of the Office of the Prime Minister of the Republic of North Macedonia, Macedonian Ambassador to Bucharest Gabriel Atanasovski and Bucharest Chamber of Commerce.