Energy, mining, tourism, agriculture and ecology are the areas in which there is great potential for intensifying economic cooperation between Poland and North Macedonia. The two countries have no open issues, and their good political relations are an excellent basis for strengthening business relations, it was concluded at the Polish-Macedonian Business Forum.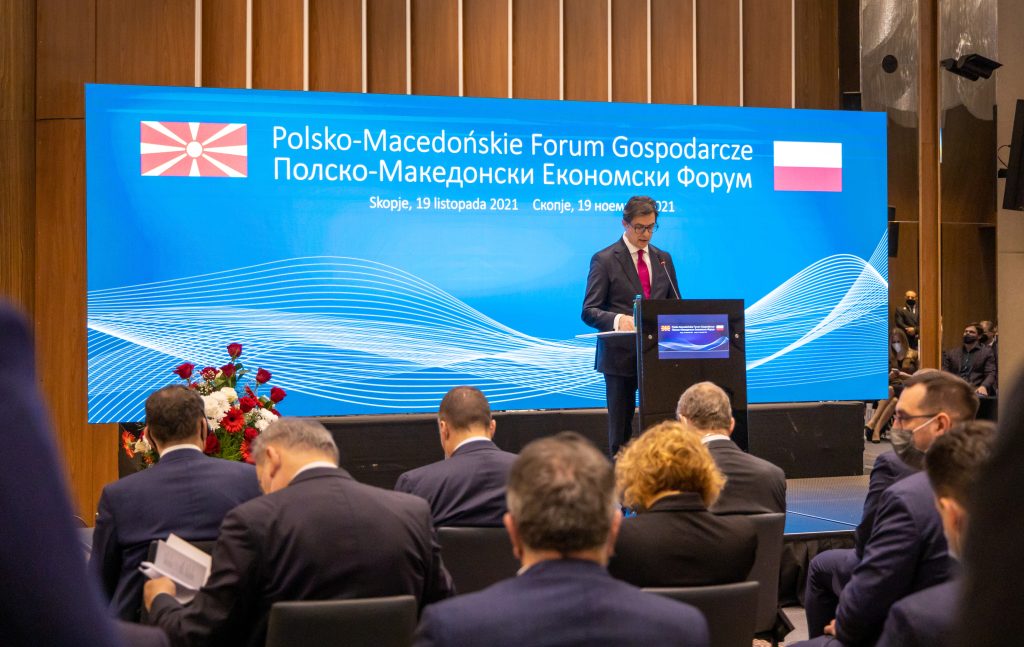 The Forum was held on 19th November as a part of the Polish President Andrzej Duda's official visit to the country, and was opened by the President of North Macedonia H.E Stevo Pendarovski and President of Poland, H.E. Andrzej Duda.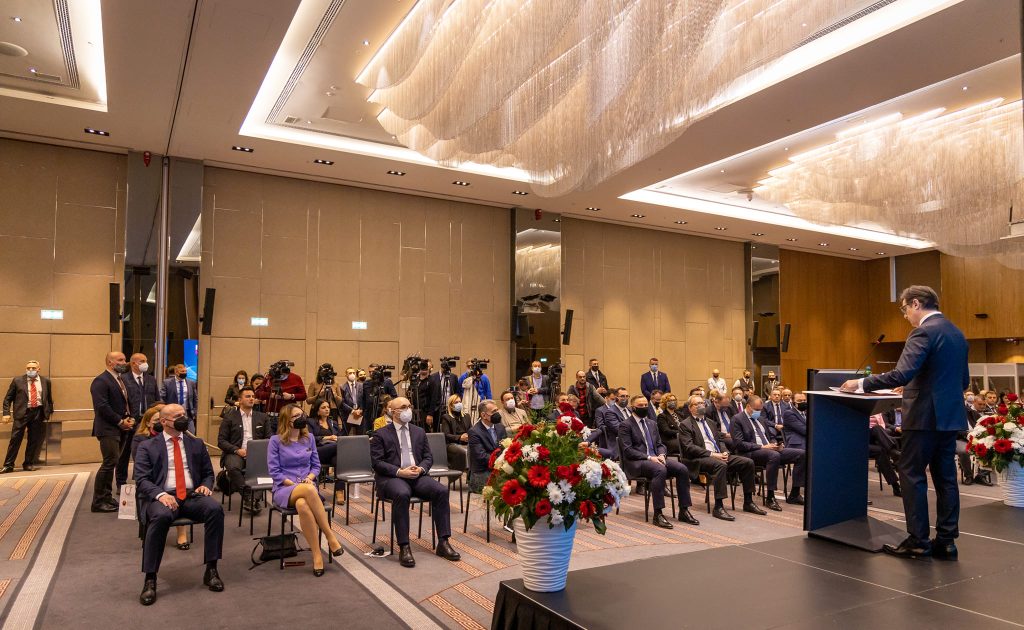 We have traditionally good relations with Poland and the Polish people, and there are no open issues between the two countries, only open opportunities. We must not wait for better time to start the cooperation. "Better times will come if we start cooperating sooner", Pendarovski said in his address.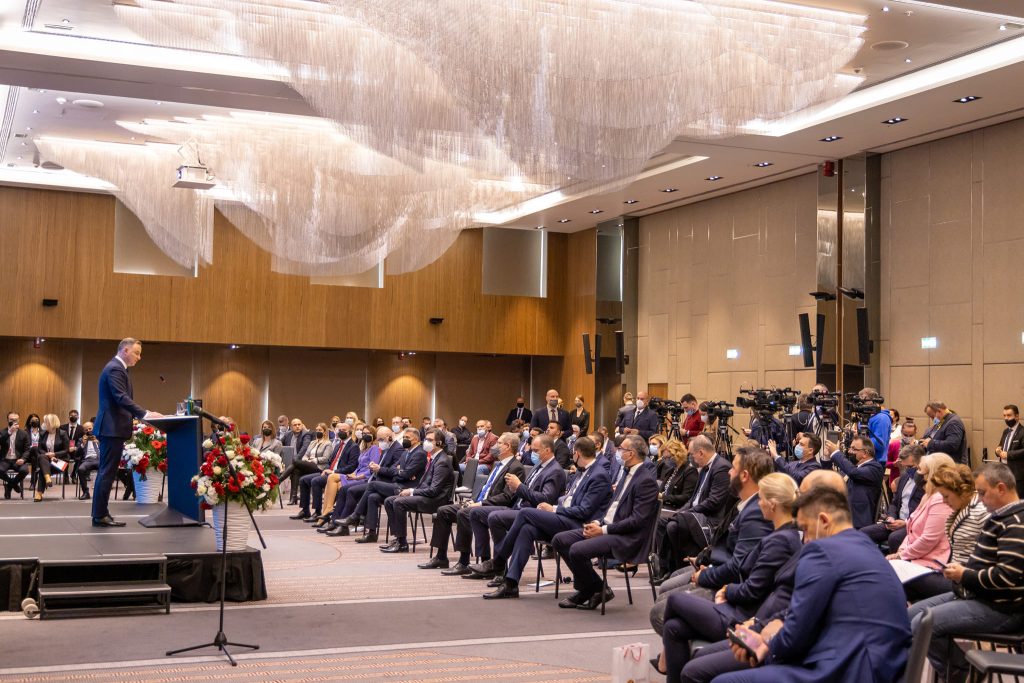 He urges businessmen to use the signing of the Memorandum and focus on achieving its goals.
I am glad that some important Polish companies are already are presented into the Macedonian market. Today we will take another important step in this direction. The Memorandum of Understanding will enable dynamics in the cooperation. I expect the business communities of the two countries to us this opportunity" said President Pendarovski. He also referred to the benefits and underlined that in addition to the Agreement for avoidance of double taxation, we also have an Agreement for mutual protection of investments. The Chamber of Commerce of North Macedonia and the Polish Chamber of Commerce nurture long-term formal cooperation.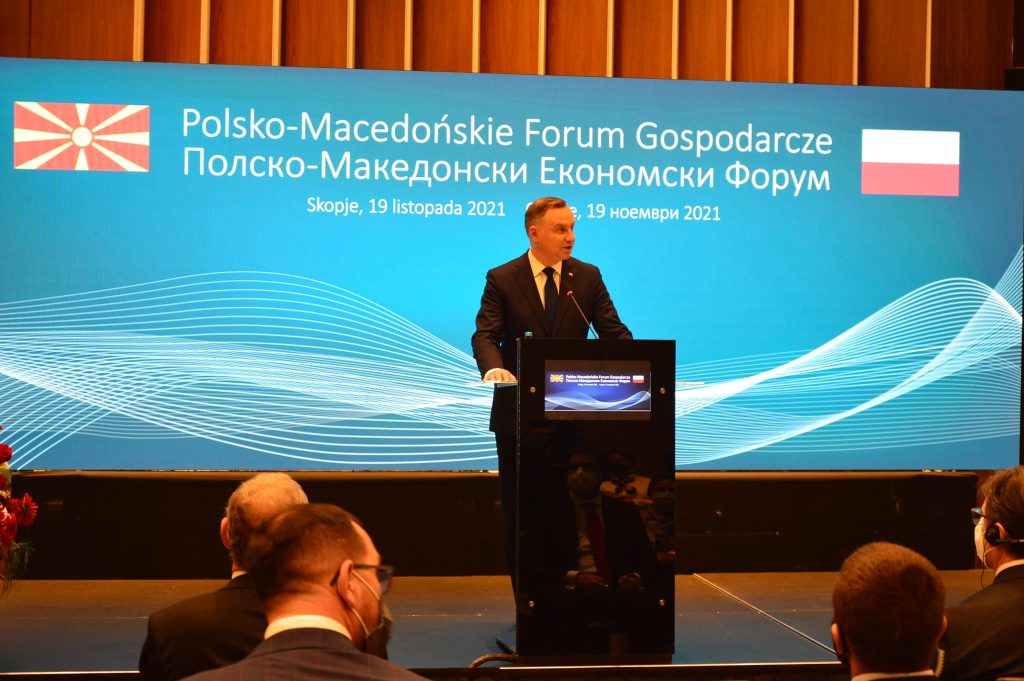 The President of the Republic of Poland, Andrzej Duda also stated that North Macedonia offers excellent investment opportunities, and the potential for intensifying cooperation between the two countries is great. This confirms the growth of trade in the recent years, especially last year in the time of Covid crisis, when many bilateral cooperation, as Duda pointed out, either decreased or even stopped altogether.
"I am happy with the quality of the economic relations. Our exchange is growing, but I see a great potential for strengthening cooperation. The trade exchange last year was 397 million euros, which is 5.3% more than in 2019", stated President Duda.
He also said that the Macedonian economy is the most competitive in the region. North Macedonia is a perfect place for foreign investment given the facilities and great support. The investment support program includes direct subsidies, tax breaks and access to infrastructure, said the Polish president, noting that energy, mining, tourism, agriculture and the environment are the areas where there is a greatest potential for co-operation. Poland and North Macedonia face common challenges, especially in terms of energy transformation, a condition they need to meet in terms of EU membership.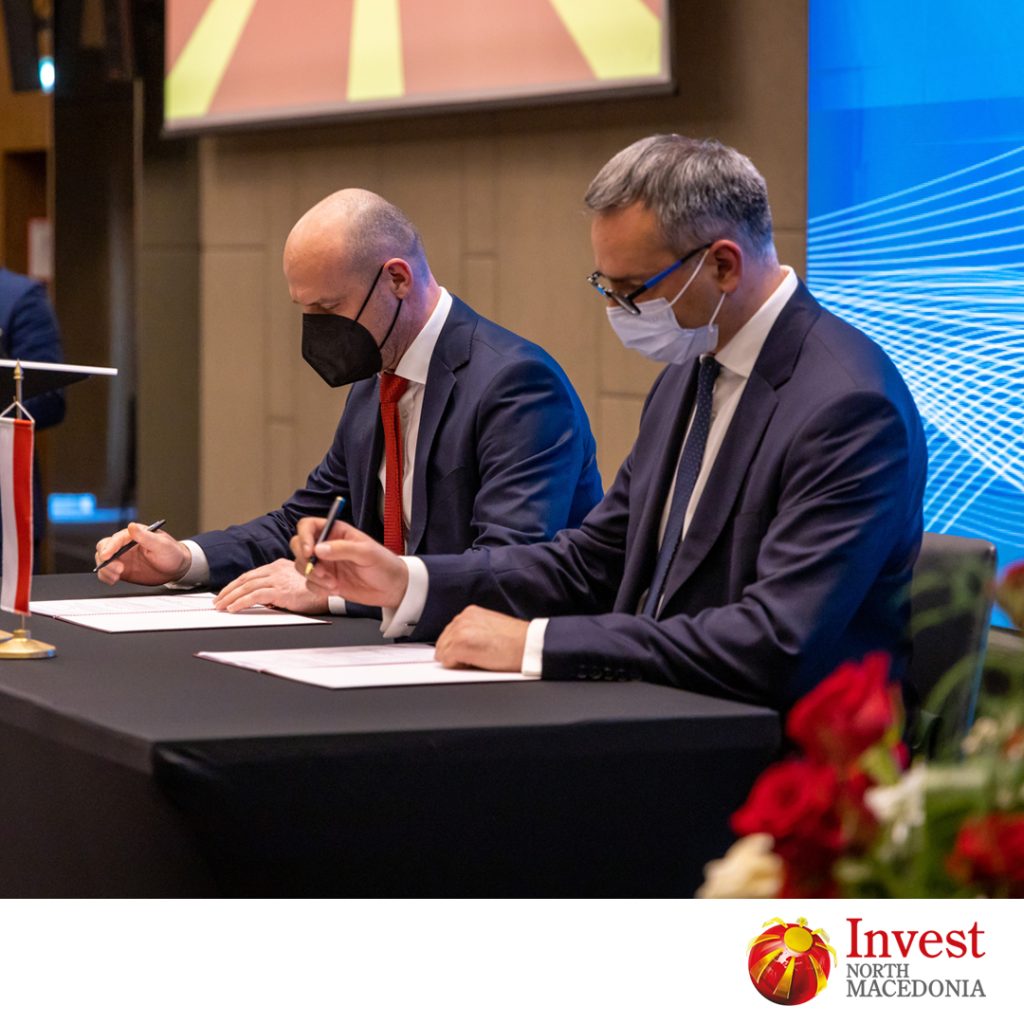 Invest North Macedonia director, Dejan Pavleski and Chairman of the Polish Investment & Trade Agency, Krzysztof Drynda during the forum signed Memorandum of Understanding between both Agencies.
We do not have significant Polish investments. With signing of this Memorandum we want to encourage business for bigger, but also more balanced trade exchange, by placing more of our products there, as well as to encourage investment companies in both countries. "Our trade in recent years has increased significantly and takes place at a level of about 300 million euros per year, but Macedonian exports compared to Polish imports are four times lower", said Pavleski.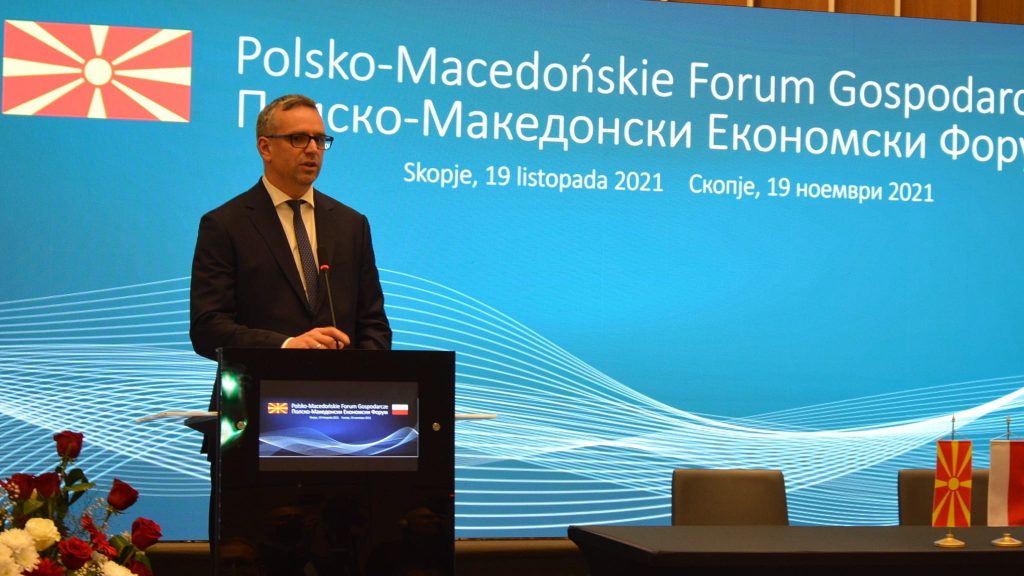 We want to work together for greater competitiveness in the region because today the global market is difficult to attract. We are looking for some kind of synergy and we are sure that together we will succeed. Our trade has more than quadrupled since 2015 which is very important and impressive. "We want to sit down together and see what we can do for our regions, for the Polish and Macedonian economy", stated Krzysztof Drynda.