A meeting took place today between Mr. Gazmend Abdija, the CEO of Invest North Macedonia, and His Excellency Apirat Sugondhabhirom, the Ambassador of Thailand for North Macedonia, along with his First Secretary, Anissa Naksewee. Joining them was Mr. Ismail Rahman from the Ministry of Foreign Affairs of North Macedonia.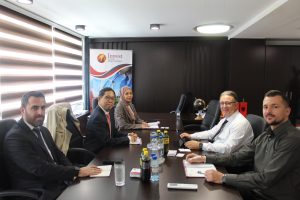 The primary focus of this meeting was to foster collaboration and build stronger economic ties between North Macedonia and Thailand. The esteemed guests from Thailand expressed their keen interest in understanding the business climate in North Macedonia. With the aim of aiding businesses from Thailand, the meeting emphasized the importance of facilitating a deeper understanding of investment opportunities and promoting exports.
Both parties exchanged valuable insights and explored potential avenues for cooperation.
Invest North Macedonia, under the able guidance of Mr. Gazmend Abdija, shared valuable information about the favorable investment climate and the untapped potential in various sectors of the Macedonian economy.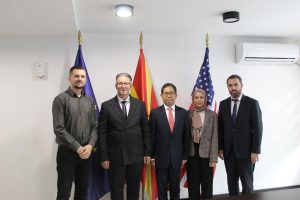 Mr. Abdija also highlighted the Government's commitment to providing a supportive environment for foreign investors, showcasing the numerous benefits and incentives available. The meeting emphasized the significance of creating a platform for Thai businessmen to connect with potential Macedonian partners and explore avenues for collaboration.
His Excellency expressed their appreciation for the warm welcome extended by North Macedonia. They conveyed their eagerness to strengthen economic ties between the two countries by fostering bilateral trade and investment.