Invest North Macedonia team led by director Gazmend Abdija together with Economic Counsellor in Munich Abdilxhemil Saiti and Johannes Heidecker Advisor at the office of the Prime Minister, presented the investment opportunities and benefits in North Macedonia to a prestigious German business delegation. The presentation was followed by successful B2B meetings, where both Macedonian and German companies showed tremendous interest and enthusiasm.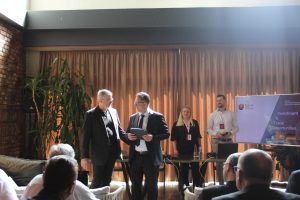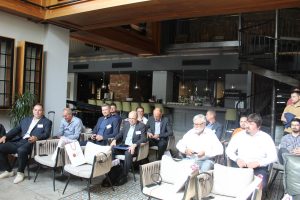 With its strategic location, skilled workforce, and favorable business climate, North Macedonia has emerged as an enticing investment destination for companies seeking growth and expansion opportunities in Southeast Europe. From manufacturing and technology to energy, tourism, and agriculture, the country offers a wealth of investment possibilities.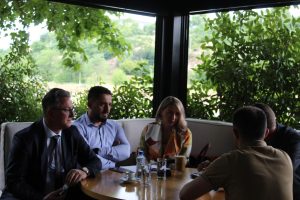 The successful event concludes with the anticipation of future collaborations and partnerships between Macedonian and German businesses. As North Macedonia continues to foster a supportive business environment, investors from around the world, including Germany, are recognizing the numerous opportunities available in this dynamic and emerging market.
Invest in North Macedonia, Unlock Your Business Potential!