The director of Invest North Macedonia Gazmend Abdija during his stay in Abu Dhabi used the opportunity to present the potential of investments in our country to the giant 'Magna Investment' from the United Arab Emirates.
'Magna Investment' is an investment company that works at the international level and is specialized in the field of foreign investments and the development of large projects. The company has a successful track record of investing in multiple sectors.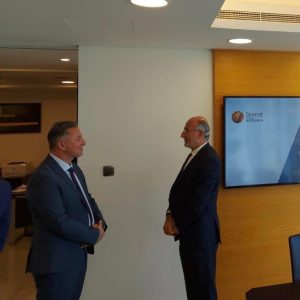 The director, Mr. Abdija shared with great pleasure the news that "Magna Investment" showed great interest in investing in our country. They discussed the possibilities for the development of the agricultural sector and also for the creation of new opportunities for economic development in our country.
In such manner, it has been agreed that representatives of 'Magna Investment' will visit our country in the near future, in order to do more research and identify specific investment projects. This is an extraordinary opportunity to promote economic development and the creation of new jobs in the agricultural and other sectors.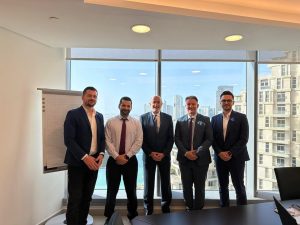 We work with great commitment to create a favorable investment environment that attracts foreign investors and encourages the development of the agricultural and other sectors. Foreign investments are an important driving force for the growth and modernization of our economy.