The Invest North Macedonia delegation led by the Director, Bekim Emini, visited the first international wine, food, and tourism fair "Wine Vision of the Open Balkans" held in Belgrade, Republic of Serbia, from September 1st to 4th.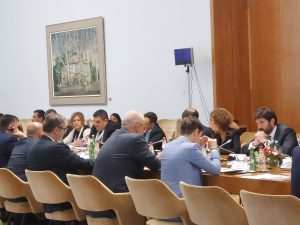 On the first day of the fair, the Agency takes an active part in the working group for drafting a document that will be the basis for the creation of a Proposal – a Memorandum of Cooperation between the Agency for Foreign Investments and Export Promotion (Invest North Macedonia), the Albanian Agency for Investments and Development (AIDA) and the Development Agency of Serbia (RAS).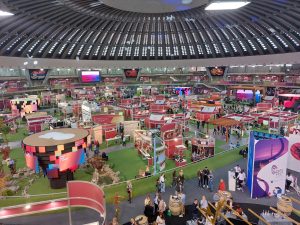 On the second day, the proposal was presented at a meeting of leaders with the Open Balkans investment initiative, which was supported by the Atlantic Council. During the meeting, the Agency's Director, Bekim Emini, also made a presentation, emphasizing that this is a concept note with defined areas that aim to bring economies in the region closer together.