Representatives from Avesta Battery & Energy Engineering (ABEE) (
https://abeegroup.com/
) / from Belgium on an official visit to the Agency for Foreign Investments.Today, in the premises of the Agency for Foreign Investments and Export Promotion, the director Bekim Emini together with the team of Invest North Macedonia welcomed the founder of the Belgian company ABEE, Prof. Noshin Omar.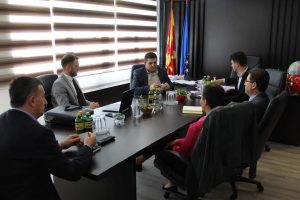 ABBE as a potential foreign investor presented its multi-year business plan for investing in our country by investing in Battery management system (BMS) and Power Electronics Systems and starting with employing more than 70 people, as well as opening a special Research & Development center for their needs and hiring highly qualified staff for industrial research. It was emphasized that the initial investment will be shortly increased in the coming period, given that the demand for this type of product will grow rapidly.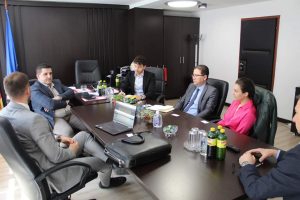 At the meeting opportunities for investment in North Macedonia were clarified, possible locations, as well as benefits were presented that are offered by the Law on Financial Support of Investments.The company has already announced the investment on their official website.