Invest North Macedonia participated with its booth at the 8th World Investment Forum held in Abu Dhabi, UAE from October 16 to 20.The forum brought together more than 8,000 participants from across the globe, hosting over 130 events, with the presence of ministers, managers, and business community representatives, alongside investment agencies from various countries.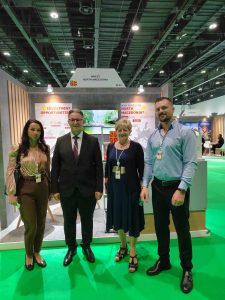 During the event, Mr. Gazmend Abdija, the Director of Invest North Macedonia, held a productive working meeting with the Ambassador of North Macedonia in Abu Dhabi, United Arab Emirates, HE Abdulkadar Memedi, and the economic counsellor from the Embassy in Abu Dhabu, Bekri Ajdini.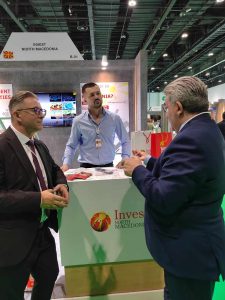 Throughout the forum, Macedonian investment potentials and opportunities were showcased in multiple meetings and presentations. There were also discussions with representatives from various international investment agencies to share experiences, best practices, and explore potential areas for cooperation and the building of new partnerships.