Today, in the premises of the Chamber of Commerce of the Republic of North Macedonia, an event dedicated to the promotion of business cooperation between North Macedonia and Poland was held.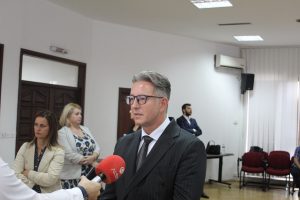 The organizers of this event were the Agency for Foreign Investments and Export Promotion and the Chamber of Commerce of the Republic of North Macedonia, together with our partners – the Polish Investments and Trade Agency, and with the support of a USAID donor project.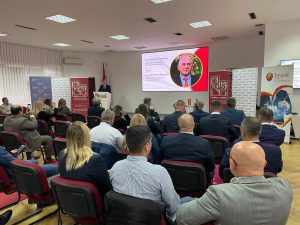 The interest in networking the chambers of commerce of the two countries is huge. At a business conference, more than 12 companies from Poland in the field of energy, infrastructure, packaging, and waste management had the opportunity to network with 25 domestic companies.
At today's event, the executive director of the Chamber of Commerce of North Macedonia, Mr. Antoni Peshev, the Ambassador of Poland in North Macedonia, Mr. Krzysztof Grzelczyk, USAID  country representative for the Republic of  North Macedonia, Mrs. Jeri Dible, the director of Invest North Macedonia, Mr. Gazmend Abdija, and the vice-president of the Lower Silesian Chamber of Commerce, Mr. Mariusz Žebrovski, addressed the attendees.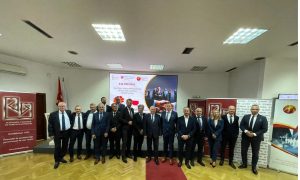 After the end of the official part of the event, B2B meetings followed, and in the third part, all the companies participating in the event individually made presentations of their companies.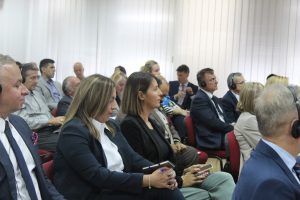 After bilateral business meetings as the first event and part of the three-day visit, the delegation will continue in TIRZ and Ohrid.