Invest Macedonia presented the investment potentials of Macedonia, as well as the favorable business climate for starting and doing business in front of a business delegation from Turkey from the Macedonian-Turkish Business Council within the framework of the Foreign Economic Cooperation Committee (DEIK). The business forum was held in the Macedonian Chamber of Commerce.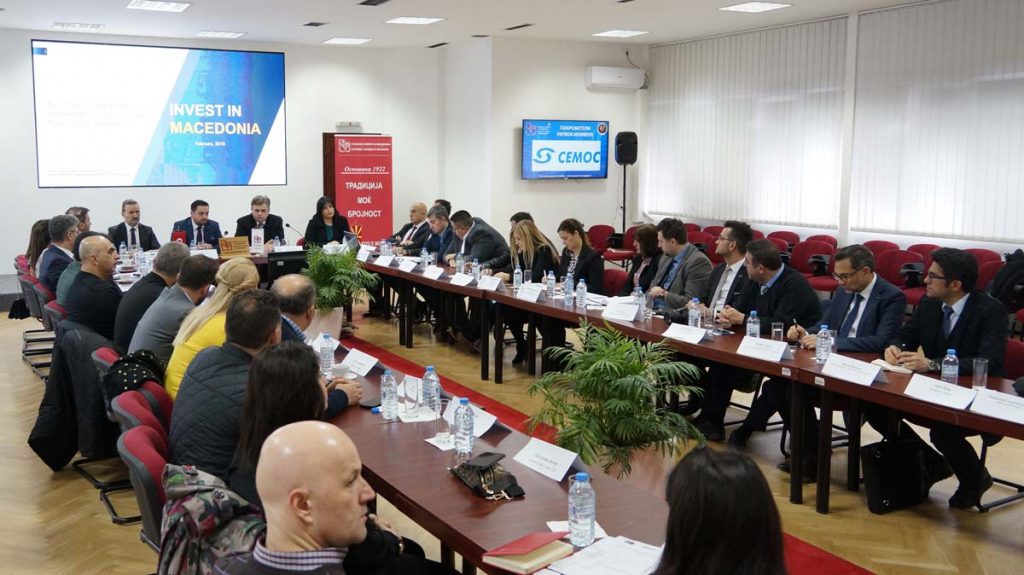 Macedonian and Turkish companies presented potential opportunities for cooperation, as well as an opportunity for starting a new business.
Turkish businessmen already target the potential for cooperation in the metal industry and energy, construction, chemical industry, pharmaceuticals and tourism. Turkish companies as investors are present in a significant number in the country in the banking sector, construction, traffic, medicine, tourism.
Аs a conclusion of the meeting it was pointed out that Macedonia could be the starting point for the development of Turkish businesses and investments in the entire region, also that Turkey is important for Macedonia as the first destination through which it can penetrate the markets in the countries of the Middle East.
In addition to the business meeting, activities are planned as a direct visit to companies with Turkish capital, as well as meetings with government officials in order to increase the cooperation and open new opportunities for connecting companies and businesses between the two countries.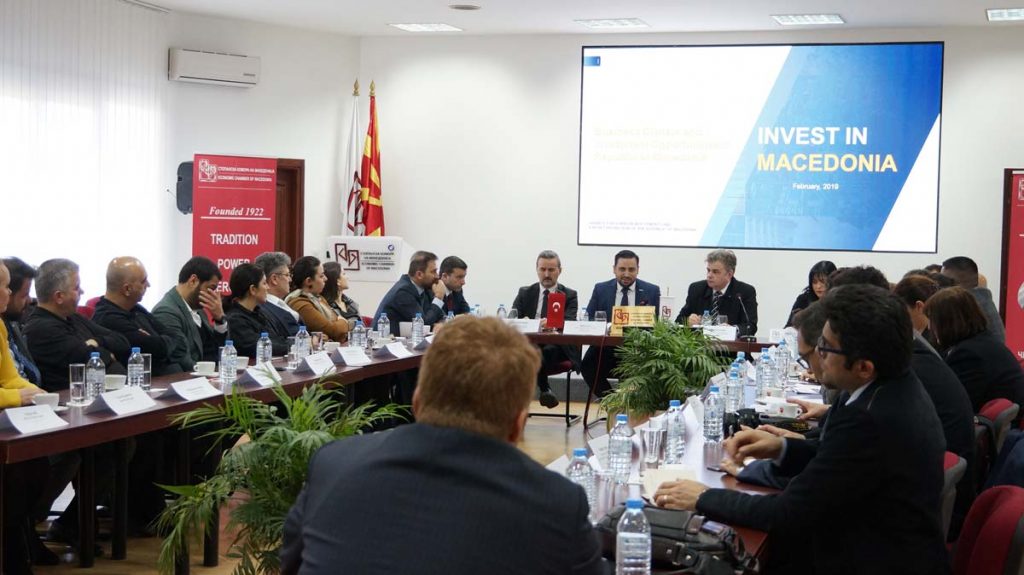 The total trade between Turkey and Macedonia in 2018 increased by 14.5% compared to 2017. Exports increased by 8.5%, while imports in 2018 increased by 15.9% compared to 2017. Last year, Turkey is the eighth trading partner in the foreign trade of the Republic of Macedonia.
This meeting is the basis for increasing the economic cooperation and encouraging the investment activities between the two countries, besides there are many similarities in the culture and tradition of the countries, hence there is a good basis for deepening another type of cooperation between the both countries.