The Agency for Foreign Investments and Export Promotion yesterday within the Terra Auditorium, one of the five thematic auditoriums at the fair organized a business event "North Macedonia Opportunities in travel, trade and tourism" at the world's largest event EXPO 2020 Dubai.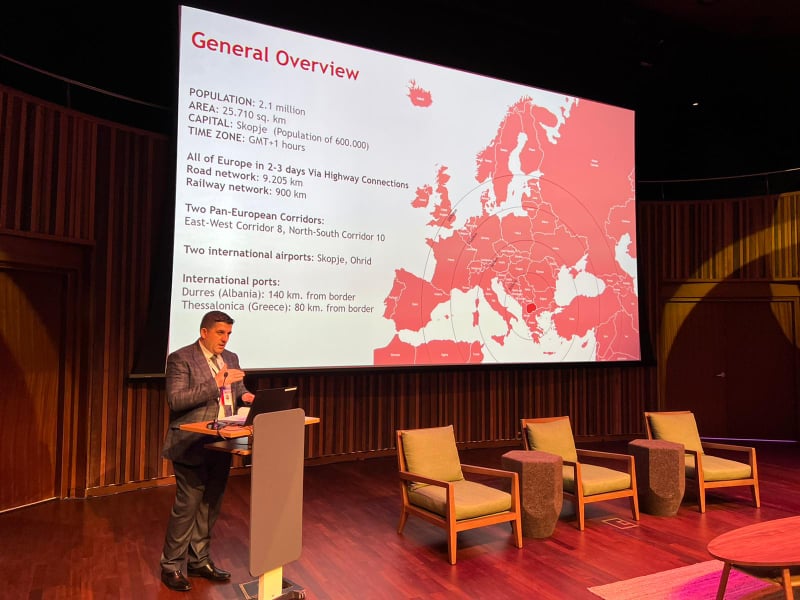 The event was opened by the Director of Invest North Macedonia, Bekim Emini, who discussed the benefits of investing in the country, with a focus on the target sectors and export potentials of domestic companies.
The export capacities of our country were presented in two special sessions of the forum, with special emphasis on the fast growing industries – ICT sector and agribusiness as well as the tourism potentials and opportunities of North Macedonia for tourism development in all four seasons of the year.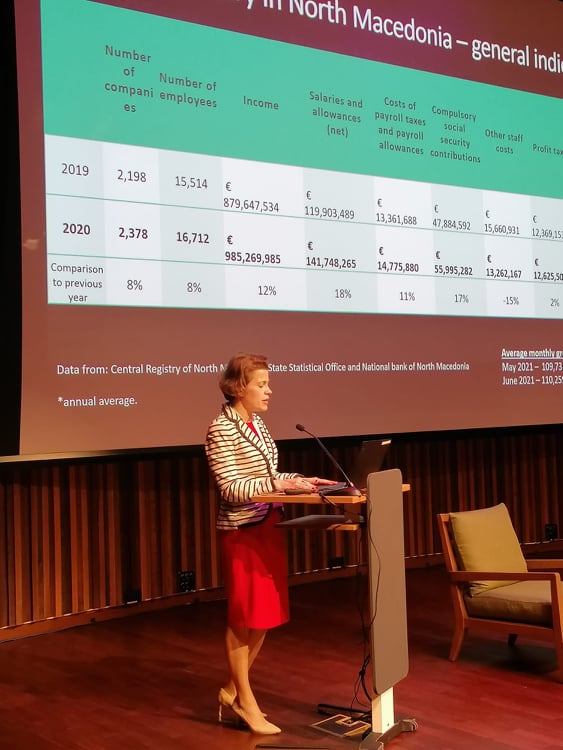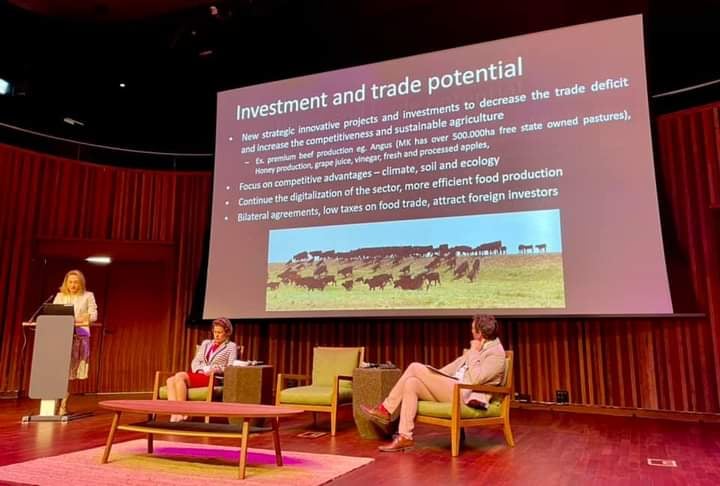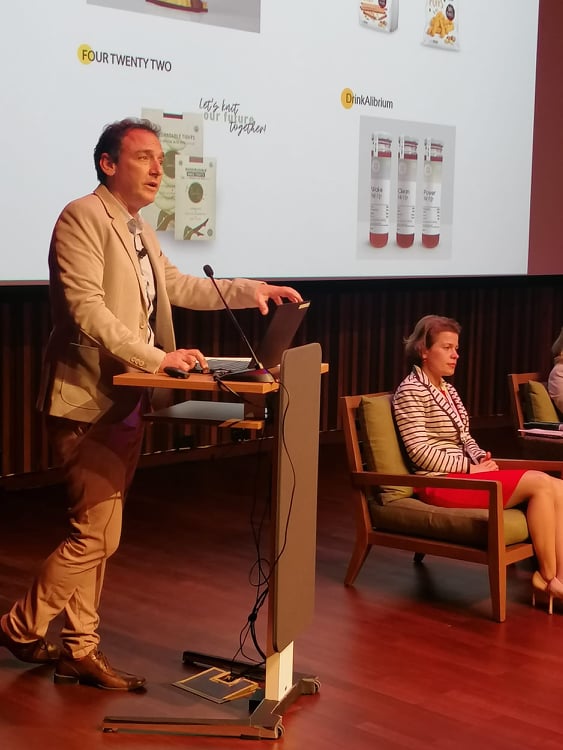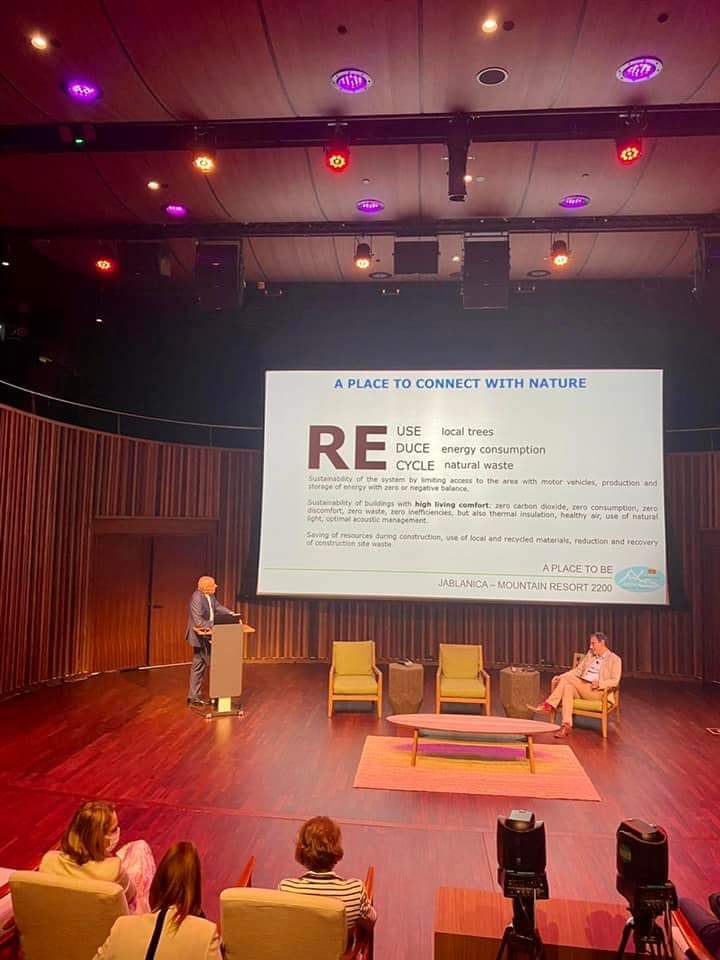 The event was attended by the Ambassador of the Republic of North Macedonia to the UAE, H.E. Abdulkadar Memedi and Bekri Ajdini, Commissioner General for EXPO 2020 Dubai and Economic Counselor, representatives for the Dubai and Abu Dhabi Chambers of Commerce, as well as representatives from the Dubai food and IT industries.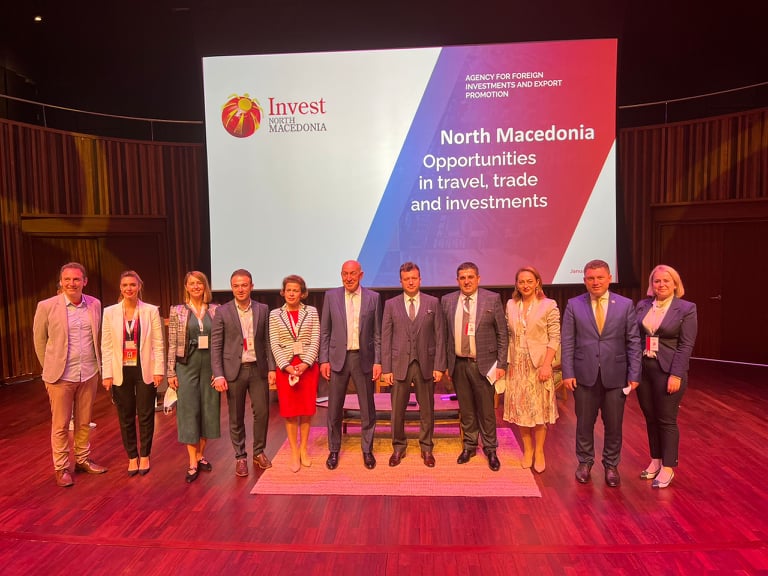 North Macedonia's participation in EXPO 2020 Dubai aims to increase the country's visibility in the Middle East region and globally, as well as to create a network of business contacts and opportunities to expand economic cooperation with Eastern countries and beyond.
For more information visit the following link: https://bit.ly/3K7oItw