Within the activities of the Agency for Foreign Investments and Export Promotion, the director Dejan Pavleski visited two companies from the food industry, Vitaminka and Krivogashtani Promet, which have a strengthened brand position in our market and are actively working on placing their products on foreign markets.
During the visit, the director Pavleski met with Mr. Sime Stancheski, one of the owners of "Krivogashtani Promet", a company that develops its brand Gurmano and conquers foreign markets with a plan to grow and expand its product range. The company sells its products, which use raw materials mainly obtained from the Pelagonija Region, is present in 23 countries worldwide.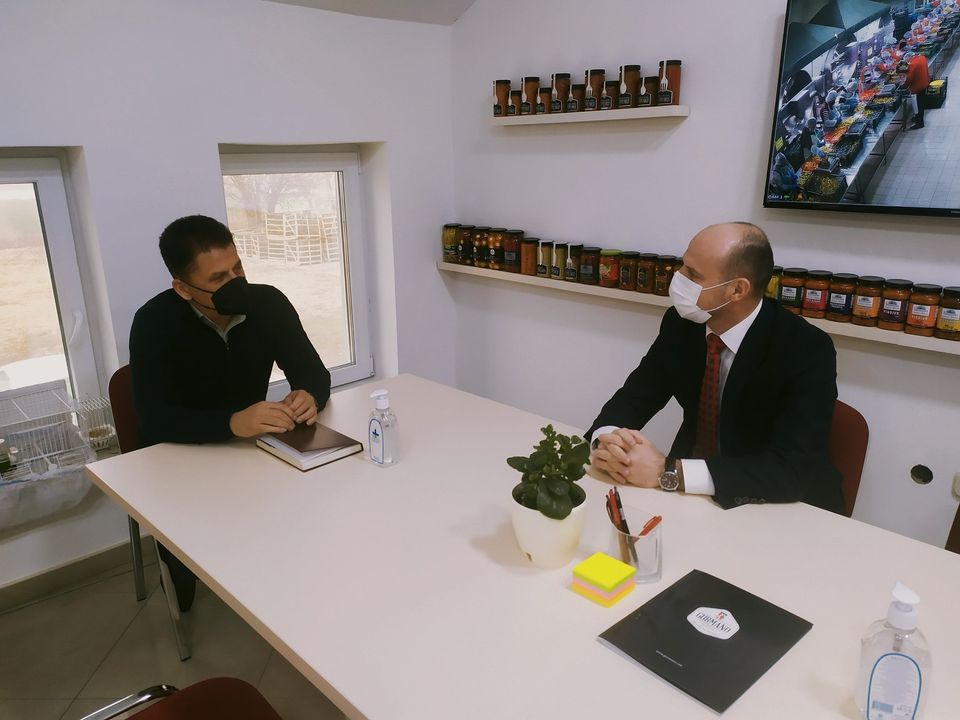 The visit continued in the company Vitaminka, where the director Pavleski met with Mr. Sasho Naumoski, director of Vitaminka, one of the most successful and largest Macedonian companies, which is also among the 100 largest exporters. The range of over 400 Vitaminka products is exported to over 30 countries, and their largest export market is the countries of Southeast Europe. This year, they realized the first direct export to Japan.