A working meeting attended by representatives of companies from the Exporters' Club at the Economic Chamber of North Macedonia with Arben Vila, CEO of the Agency for Foreign Investments and Export Promotion of the Republic of North Macedonia and representatives from the Agency.
Today, in the premises of the Economic Chamber of the Republic of North Macedonia, a working meeting was held which was attended by representatives of companies from the Exporters' Club and representatives of ASIPIRSM, on defining priority activities for export support of domestic companies, in order to stimulate and promote export.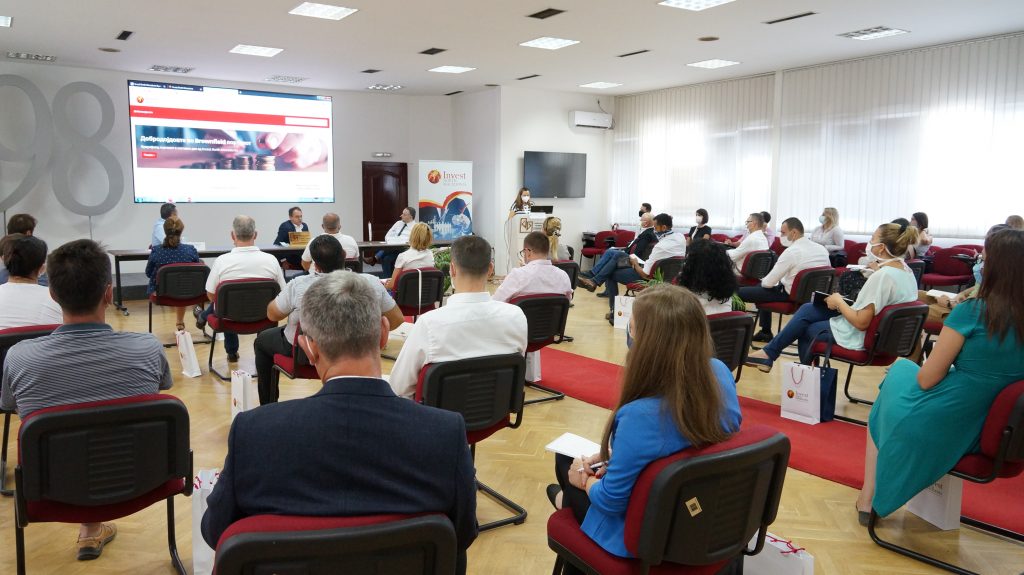 "I want to express our readiness for the realization of new joint projects and I expect that from today's discussions specific requests, proposals and ideas will emerge that we will implement in our Proposed Budget for the following year, with the sole purpose of adding value to the export process and thus helping domestic companies "- stressed Arben Vila, in his address to the exporters.
Given the uncertainty about fairs and other common forms of promotion, business representatives gave their proposals and ideas with a request for further action by the Chamber of Commerce and the Agency.
"Due to the coronavirus crisis, most planned fairs by the end of 2020, and the beginning of 2021 has been canceled, which raises the need to reallocate funds planned to support the export activities of domestic companies," said the President of the Exporters' Club, Gligor Cvetanov. He added that in the coming period, companies will focus their activities on digitalization of processes and increase in competitiveness using online tools for promotion and product sales.
The present companies stated that in the coming period it is necessary to focus on activities to support companies in the field of digitalization and implementation of advanced technologies, attending virtual fairs, making online presentations and marketing strategies to promote Macedonian companies and brands on foreign markets, developing a strategy for entering online markets through online sales and providing greater support for increasing the competitiveness of domestic companies.
The new website of the Agency with the portal for export promotion was presented at the meeting, as well as the measures for financial support with an emphasis on Pillar 2 (Increased competitiveness of companies to conquer new markets and increase sales).