Starting on October 24th , Invest North Macedonia is participating in the A+A International Fair for the textile industry, held biennially in Dusseldorf, Germany.
A+A is the world's premier event for workplace safety and health, attracting a diverse array of international exhibitors and visitors, highlighting the global significance of this field. The primary themes of the fair encompass workplace safety, health protection, fire protection, disaster management, and corporate fashion.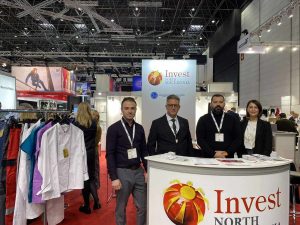 Four domestic companies – Albatros, Eurojeans, Eurosolid and Zlatex specializing in workwear, corporate attire, and protective clothing are part of the national exhibition.
This participation is made possible with the support of USAID EDGE (Economic Development, Governance, and Enterprise Growth) and the Textile Trade Association – Textile Cluster of North Macedonia. Additionally, it is backed by the Swiss export support program SIPPO, which provides training for the fair preparation.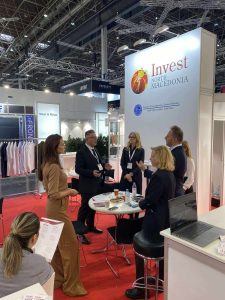 On the opening day of the fair, the Agency's director, Gazmend Abdija, held significant meetings with German businesses, as well as key associations and chambers attending the event. The national stand attracted numerous interested companies seeking future collaboration with Macedonian enterprises.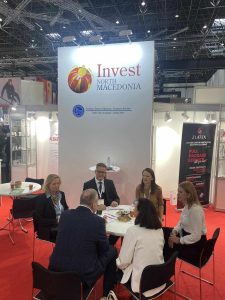 During the fair, a meeting was held with Abdilxhemil Saiti, the economic counsellor of the Republic of North Macedonia for Germany and Austria. They agreed on the importance of a business visit to Munich, the primary business hub in Germany. The purpose of the visit by a Macedonian companies is to facilitate networking and direct meetings with member companies of Munich's chambers of commerce, as well as a visit to the textile industry fair, Munich Fabric Start.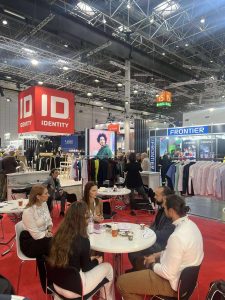 The national stand will remain open until October 27th, coinciding with the end of the fair, with the aim of fostering new business partnerships between Macedonian and German companies. The Agency remains dedicated to providing continuous support to the textile industry.