Тhe Director, Dejan Pavleski met Mr. Stefan Peter, the President of the Council of Foreign Investors, as well as the Vice President of the Chamber of Commerce Dr. Jelisaveta Georgieva – Jovevska and Mrs. Emilija Todorovska, expert and ISO coordinator in the Chamber.
Current trends in the economy, the perceptions of foreign investors about the conditions for doing business in North Macedonia, the role and importance of the Agency in the assistance and support of existing investments and attracting new investors was discussed at the meeting.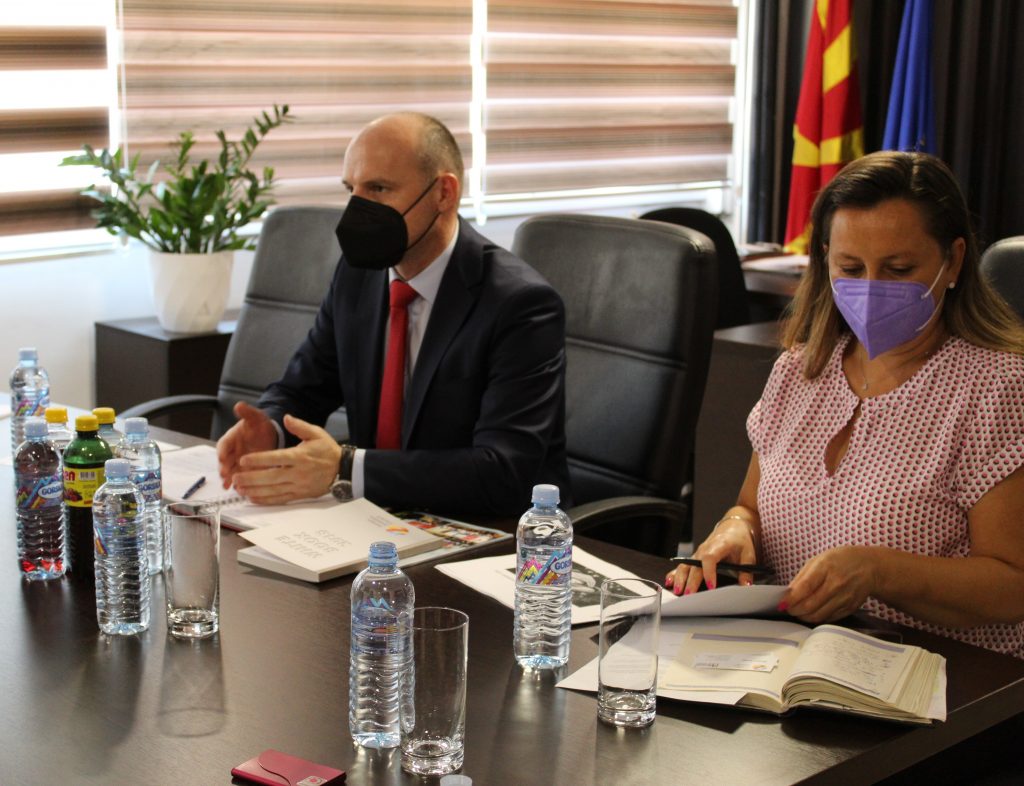 It was jointly concluded that it is particularly important to increase the cooperation with local suppliers and universities, to encourage research and development activities, as well as to continuously improving services to investors in the post-investment period.
The Council for Foreign Investors at the Economic Chamber of North Macedonia is presented by 130 companies with 50,000 employees in various industries throughout our country, and with a total turnover of €5bn. 
It was agreed to further intensify mutual cooperation by setting common goals, priorities and activities.