The total export of fruit and vegetable processing industry in 2020 amounted the record of €68.5M, which is 15% more than 2019, shows the analysis presentation of using COVID-19 measures and instruments by this industry in 2020 and export potentials of the companies, created by Macedonian Association of Processors (MAP).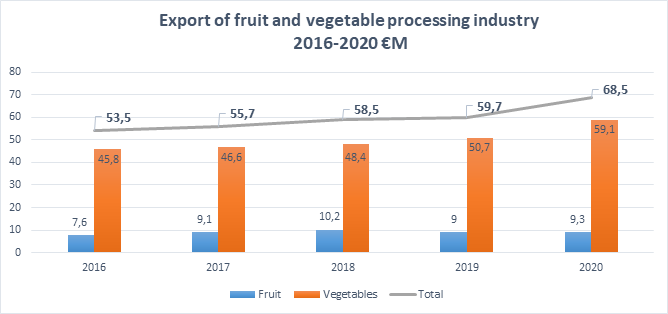 Invest North Macedonia participated in a video conference organized by MAP and supported by the Swiss Agency for Development and Cooperation as part of the Program to increase market employability.
We continuously provide financial support to companies in this sector through measures by the Law of financial support for investments, using a web portal for export promotion and trainings for companies.