Dejan Pavleski, Director of the Agency, today was an Honorary speaker, on the first day of "THE THINK GLOBAL CONFERENCE 2021" of the International Trade Council, FOREIGN DIRECT INVESTMENT DAY. His online presentation title was "Investment and Trade Opportunities" of the country.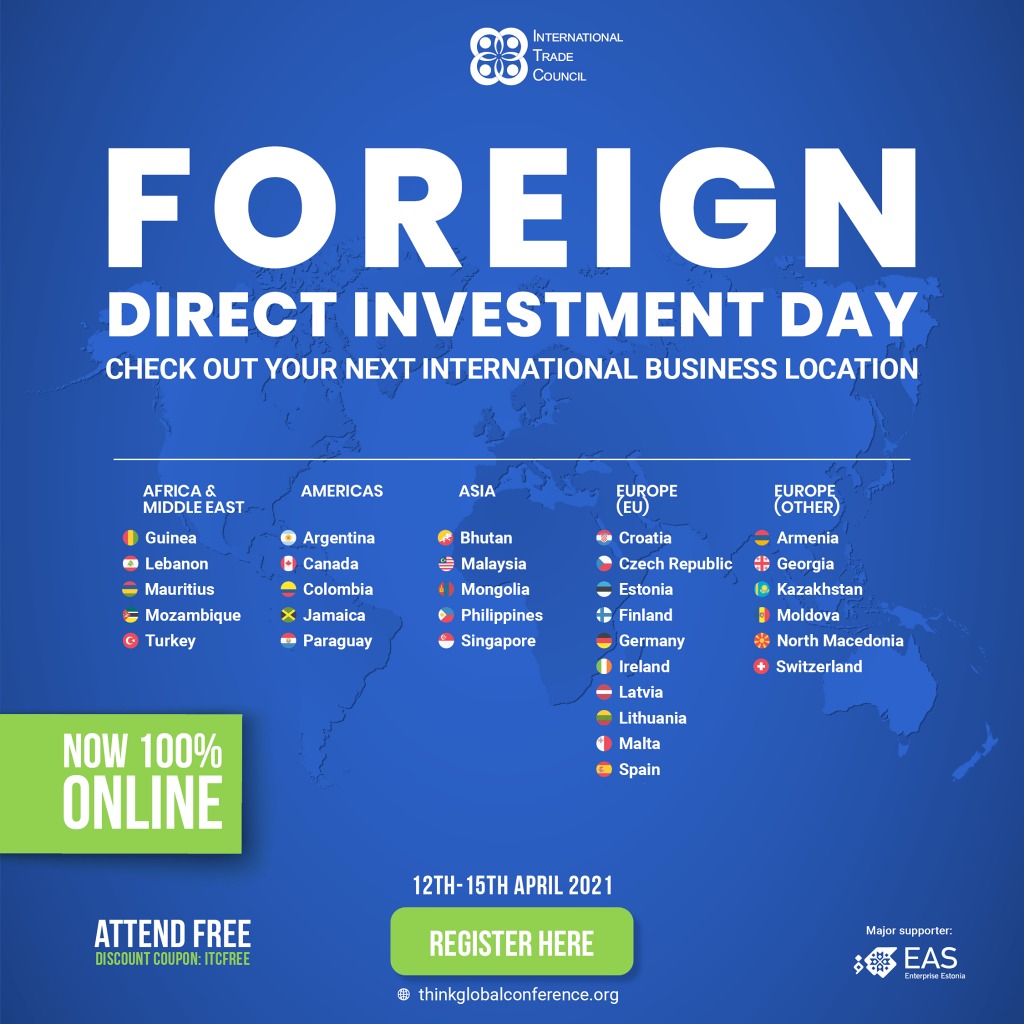 In addition to the presentation of the Director for the entire duration of the event, Invest North Macedonia will be present with a virtual booth with opportunities for presentations and meetings in real time, online. Numerous of our domestic, export-oriented companies will also be present and presented.
The Think Global Conference is the largest event in the world for export-oriented companies. With 23,000 C-level participants from 79 countries, this forum is an educational and networking platform where participants can learn about new trends, exchange ideas, tackle the challenges they face and the opportunity to potentially meet. with their next investor, supplier or customer. The Global Conference is attended by companies of all sizes – from Fortune 500 companies and medium-sized companies to small businesses and startups.
For more information please visit the following link: https://thinkglobalconference.org/?fbclid=IwAR1taKvRzMyRKXfLxtvtDTyRPcsICv3yZUT2OwIiLMoXWKEirTTXhMtjW0