Director Dejan Pavleski at today's press conference informed about on of the biggest and most valuable projects planned by Invest North Macedonia. This project has been worked on for a long time together with Daniele Costantini, worldwide ski resorts designer from Italy.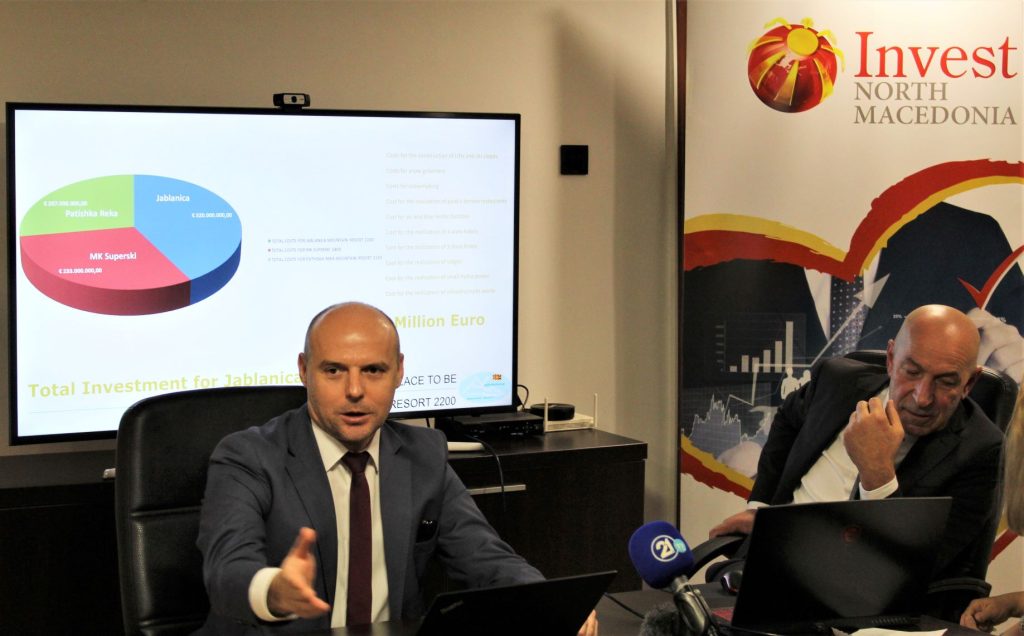 In the past 6 months we have made comprehensive analysis of the potential of our country for development of all season tourism, whit a special focus on winter sports, so we can proudly present it to the public. Our country has a potential for building World Class All Season Resorts & Ski Centers on Jablanica near Struga and Vevchani, Bushova planina near Krushevo and Makedonski Brod and Karadzica in Sopishte and Studenichani.This are locations that have an excellent natural prepositions and adequate infrastructure.
The development of this project will promote the country as a top ski destination with competitive prices on the ski market, compared to the region and international competitors. It is a project that has the main goal to stimulate and give a strong impetus to the development of domestic tourism and whole economy.
These new tourist centers can be used by visitors throughout the year, not just in the winter. Preliminary estimates are that this project will cost between 700 and 800 million euros, involves the construction of three new tourist villages at these three locations which will include16 four and five star hotels, restaurants and about 130 mountain houses with a capacity of over 5000 beds, cable cars, ski-lifts, over 180 km alpine ski trails, cycling and adventure trails, said Pavleski.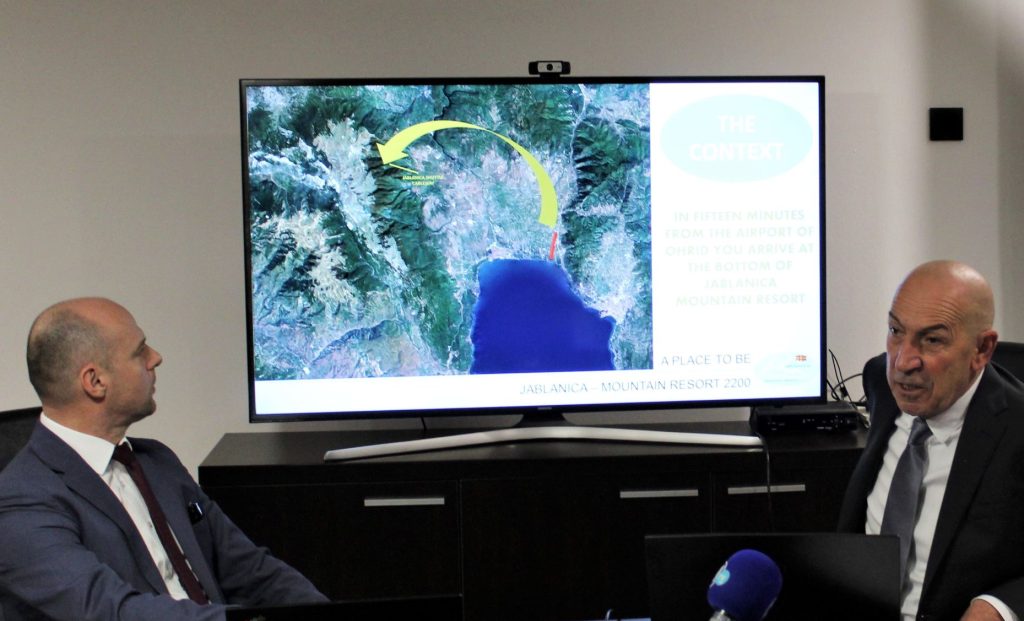 In the next few months, we will present them at the world event EXPO 2020 Dubai, and we already made preliminary contacts that will soon result with direct presentation. I believe in success of this project, because all its aspects of utilizing the natural potential and the appropriate infrastructure are met.
The dominant exposure to the east, the presence of water and high altitudes, the presence of snow cover between 1200 and 2200 meters during nearly 140 days a year, as well as easy accessibility and the two international airports in close proximity are a huge advantage and difficult are all together in one place in most current tourist destinations in Europe and beyond, said Pavleski.