The Agency for Foreign Investments and Export Promotion is the official partner and supporter of the Annual Conference of the Chamber of Commerce for Information and Communication Technologies (MASIT) for the second year in a row.
"With joint efforts, we can build a strong, open, safe, and democratic society. Future generations, through access to the Internet and the use of advanced technologies, will ensure personal and economic development, as well as the construction of transparent and responsible institutions that provide better quality services and increase trust in the system's institutions," said the director of the Agency, Gazmend Abdija, during his address.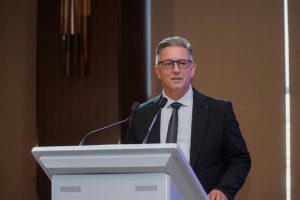 At the conference, the President of the Republic of North Macedonia, Stevo Pendarovski, the Deputy Prime Minister in charge of economic issues, coordination with economic departments and investors, Fatmir Bitiqi, the Minister of Information Society and Administration, Azir Aliu, the President of the Assembly of MASIT, Aneta Pesheva, as well as eminent experts from the country and abroad, addressed the conference.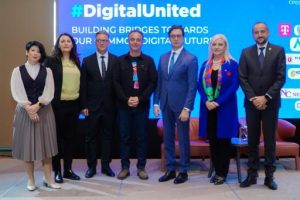 The focus of the conference was on the latest trends, innovations, and practical advice from leading experts in the industry. With the theme "Building Bridges: Towards Our Common Digital Future" and under the motto #DIGITALUNITED, a clear message was sent to unify all stakeholders in society who have a significant role in the processes of digitization and digital transformation in the country.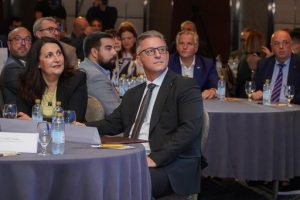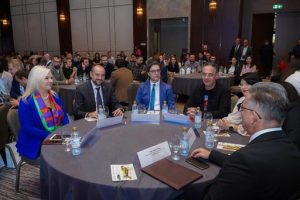 The conference was attended by over 200 guests from domestic and foreign companies across all industries that use ICT solutions, representatives from state institutions and ministries, as well as professors and university representatives who train ICT personnel. The interactive sessions and panel discussions discussed the latest trends, innovations, and shared experiences, as well as the trends and solutions available in the market by ICT companies and how to achieve digital transformation.