Today, in the premises of Invest North Macedonia, Director Gazmend Abdija met with the Ambassador of the Republic of Poland, Mr. Krzysztof Grzelczyk and Deputy Ambassador of the Republic of Poland in North Macedonia, Mr.Piotr Wysocki. The meeting was also attended by the representative of the Polish Agency for Investment and Trade Mr.Krzysztof Przylucki, Head of Foreign Trade office in Sofia, as well as representatives from Invest North Macedonia.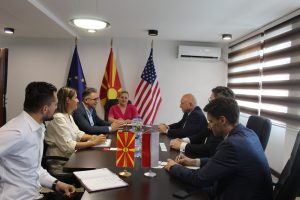 The focus of today's meeting was the investment and export potential of the country, as well as the planning and implementation of joint activities in the second half of the year, which will enable the strengthening of economic cooperation between North Macedonia and Poland.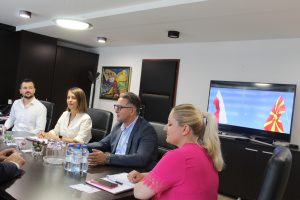 The signing of the Memorandum of Understanding between Invest North Macedonia and the Polish Agency for Investment and Trade represents a significant step forward and an incentive for the realization of business cooperation and connecting of Macedonian and Polish companies. In that direction, the Polish-Macedonian business forum was organized in Skopje, which was attended by over 60 Macedonian and Polish companies and B2B meetings and presentations were held, and last year a Macedonian-Polish B2B event was held in Warsaw in which 12 Macedonian companies took part, and the event resulted in the conclusion of a contract for the export of wine from a Macedonian winery.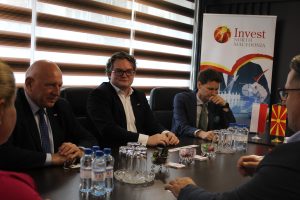 Successful cooperation is the basis for building new partnerships and strengthening cooperation between Macedonian and Polish companies, it was jointly concluded at today's meeting.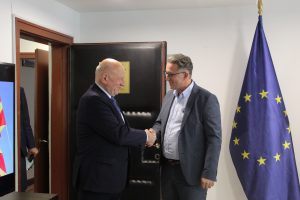 Invest North Macedonia remains strongly focused on building and maintaining the traditionally good cooperation with the Polish Agency for Investment and Trade, as well as strengthening business cooperation between Macedonian and Polish companies, increasing trade between the countries and encouraging investments that are key to establish sustainable partnerships, and fostering economic growth between North Macedonia and Poland