Export of ICT services increased for 10,7% and reached more than €241M in 2020:
· €215M export of computer services,
· €16M export of telecommunications services and
·         €10.8M export of information services.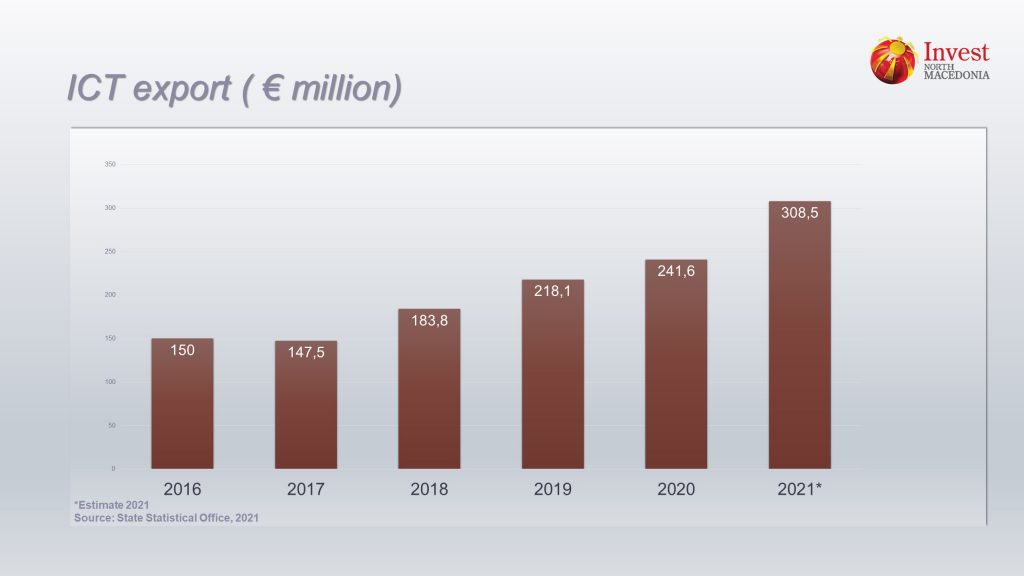 Compared to the previous 5 years, exports increased by 61%. The growth is significantly higher in the part of computer services, which in the past five years has increased by 131%.
The largest export markets for Macedonian IT companies are the United States, Germany, Serbia, Bulgaria and Albania.